Main Street Rag Poetry Book Contest
The Main Street Rag Poetry Book Award
DISCONTINUED
Dear Friends,
Apologies, but we have decided to discontinue this contest due to a dwindling number of people entering. We are very proud of the books we published through this contest, but the simple fact is: there are hundreds of contests of this type out there competing for entries. Some of those places have sponsors and grant money available to them. We do not, but we still are happy to read and publish good manuscripts and poets are welcome to submit them to us through the link below. We consider poetry manuscripts year-round.
Sincerely,
M. Scott Douglass
Publisher/Managing Editor
Main Street Rag Publishing Company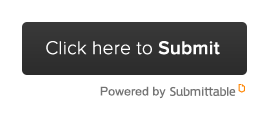 Any questions should be directed to: editor@mainstreetrag.com
---
Winners' List
2020: Solastalgia by Brittany Corrigan, Portland, OR (unpublished)
2020: Postscript to War by Bill Glose, Yorktown, VA
2019: Stick Figure with Skirt by Cathryn Cofell, Neenah, WI
2018: Ticket Stubs & Liner Notes by Tim Hunt, Normal, IL
2017: Urbilly by Michael Dowdy, Columbia, SC
2016: Tasty Other by Katie Manning, San Diego, CA
2015: Miss Desert Inn by Ron Salisbury, San Diego, CA
2014: If You Find Yourself by Brian Heston, Atlanta, GA
2013: All the Heat We Could Carry by Charlie Bondhus, Bridgewater, NJ
2012: Shortly Thereafter by Colin D. Halloran, Boston, MA
2011: Elegies for New York Avenue by Melanie Henderson of Washington, DC
2010: God's Optimism by Yehoshua November of Morristown, NJ
Was also a finalist for the LA Times Book of the Year.
2009: Opulent Hunger, Opulent Rage by Leslie McGrath, Stonington, CT
2008: The Boy Whose Hands Were Birds by Roy Seeger, Aiken, SC
2007: The Lost Tribe of Us by Heather Davis, Front Royal, VA
2006: Salt Memory by Jennifer K. Sweeney, San Francisco, CA
2005: Conquistador by Jay Griswold, N. Fort Myers, FL
2004: The Hospital Poems by Jim Ferris, Verona, WI. Was also a finalist
for the Texas Institute of Letters Natalie Ornish Best Book of Poetry Award.
2003: Nearing Narcoma by Matt Morris, Elkview, WV
2002: Across The Dark by Pam Bernard, Boston, MA